HeadShotsfirstlook™

Most people really don't like being photographed. We understand that.
That's why our mission is to make sure your unique personality comes across freely...and easily. We take the necessary time to guide you through your session in a professional, attentive, and artistic manner.

Anyone can snap a picture of you; but we create a portrait of who you are. We bring out the story that everyone else misses.
Our specialty includes HeadShots, Business HeadShots, and Model & Fashion Portfolios throughout the entire Hilton Head Island area.

Want a quote about your special project? No problem, click the button below. and voilà —we'll email you a quote right away!
5 REASONS YOU NEED A PROFESSIONAL HEADSHOT
Choosing to get a professional HeadShot is choosing to invest in your future. And, a quality HeadShot does more than just make you look good in the eyes of potential clients and employers. It infuses confidence in your own professional capabilities. Discover why you really need a PROFESSIONAL HeadShot.
Questions To Ask

QUESTION #1: Why a professional HeadShot from TommyHiltonHead Photography+Film?

Answer: Just a picture of your face, is not a HeadShot. Our HeadShots present you as you want to be seen. We have the experience, creative imagination, insight, and professional equipment—along with specific composition and editing skills—to create a truly professional HeadShot.

QUESTION #2: But the cost?

Answer: Good question. But the fact remains: the investment you make in yourself produces more than you spend. An extra few dollars spent can determine how long people stay on your site, or click away because they're not interested. There are far too many other voices screaming for your clients' attention.

QUESTION #3: Why not have a good friend, who has an expensive camera, take my HeadShot?
Answer: Well...please refer to the above two answers.
Reviews
"Just What We Wanted!". . .we've used the popular HH photography studios in the past, but never again! Tommy was accommodating, flexible, friendly, affordable and the photos turned out better than we could've ever imagined! — Jill D.
"Tommy is the best!"— Zina H.
"Amazing talent and super friendly". . .we came to Hilton Head for the week and researched photographers, we called a few and Tommy Hilton Head Photography+Film was by far our favorite on the phone. He met us completely prepared for our shoot. He took a ton of time with each of our individual families. We had four little children and he was so very patient and good with all of them. We couldn't have been more pleased. Then, we got our images and WOW, they far surpassed our expectations. He is so talented and made us look way better than we do. He is truly an amazing photographer that we had the pleasure of meeting and using to capture our family. — Molly W.
"Tommy did a terrific job!". . .he was a pleasure to work with, got the work done promptly and the photos were excellent....we will definitely use him again, and highly recommend him! — Kim R.

Visit Our REAL ESTATE website for stunning MLS Photos and Videos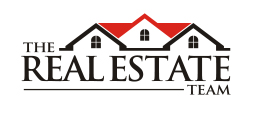 TommyHiltonHead Photography+Film Is A Member In These Associations:

Realtors and Home Builders need photos, videos, and aerial footage that pop. That's why we create:

• Interior and Exterior Still Images
• Real Estate Walk-Through Videos
• Stunning Drone and Aerial Videos/Stills

Visit our Real Estate Website, and go from LISTED to SOLD...faster than you thought.
Click below to visit our website for more information about our Real Estate Listing services.
CLICK ON PACKAGE FOR MORE INFO OR HERE TO BOOK A SESSION

(Discounts for multiple back-to-back sessions)
"You don't take a photograph, you make it."
— Ansel Adams
Get Your HeadShot Quote Now