FEES•DVD•PRINTS•DOWNLOADS & MORE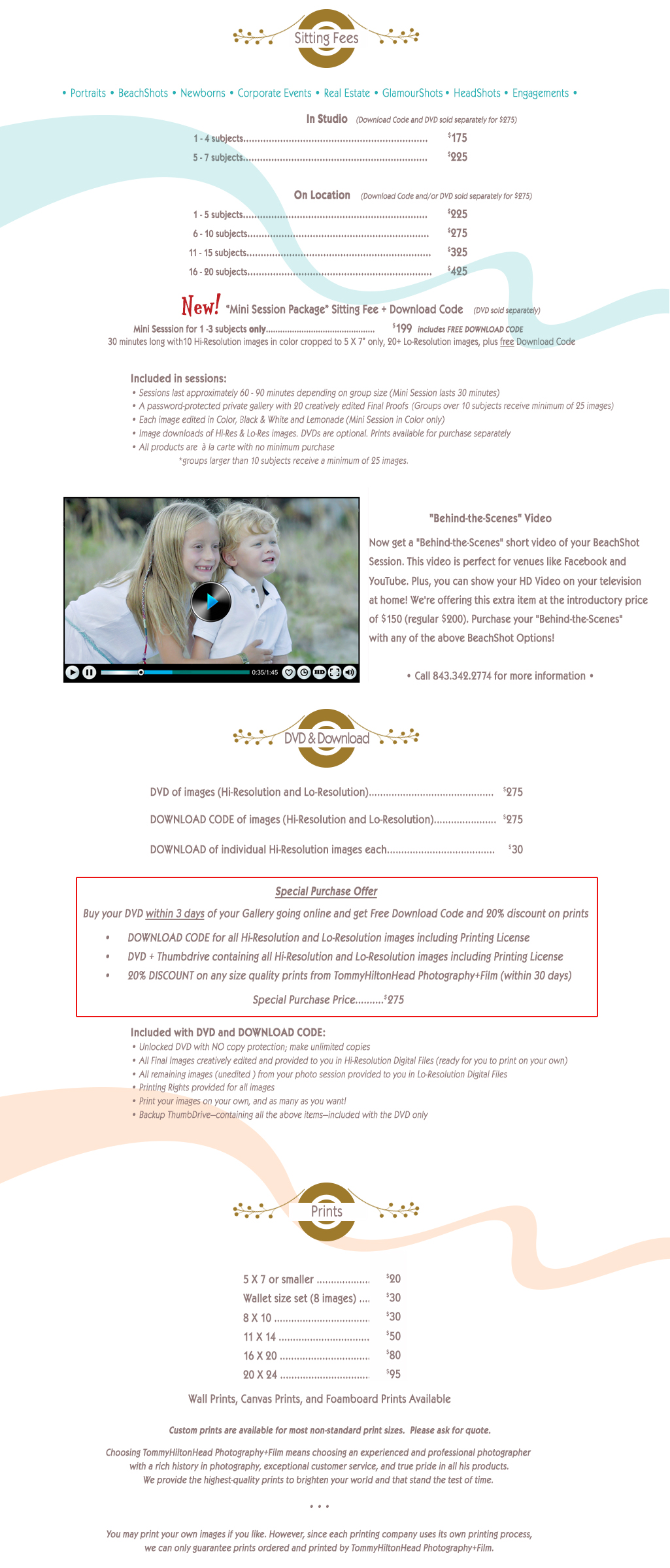 LET'S GET STARTED RIGHT NOW
Begin here with these easy steps:

1. Give us a call at 843.342.2774, or click "Make Appointment" to check for available dates.


2. Click PURCHASE YOUR SITTING FEE to pay for your sitting fee online.


3. Once your Sitting Fee is paid and confirmed, your appointment will be booked. Then...the real fun begins!
Sitting Fees include cropping, color correction, retouching, and blemish removal of all photos. It also provides for a private, online viewing gallery. Lastly, we also book a free, additional "rain" day for you —just in case the weather doesn't cooperate the day of our scheduled photo session.
Sessions are based on the individual needs of each client. There is no time limit for a session, although most sessions are from 60 to 90 minutes. We average approximately 200+ photographs per photo session. We preview the images, and then delete any images that lack creative possibilities. We then take the remaining shots, and begin the process of turning "plain digital images" into "beautiful keepsake photographs."
SESSION CANCELLATION POLICY
You may cancel and/or reschedule your photo session by calling 843.342.2774 within 24 hours prior to your appointment. If not, we regret that your Sitting Fee will not be reimbursed. (Rain delays are always re-scheduled.)
SESSION FOLLOW-UP AND FINAL IMAGES

Once we complete your photo shoot, we begin the creative and artistic process of editing and enhancing your images.
Within 14 days, we put your private gallery online for you to view. Your Gallery will be active for a 10-day viewing period. The actual number of images will vary per group size. Once you purchase your DVD/ Downloads, your Gallery will be re-activated for another 30 days.
During your 10-day viewing period, you can purchase your images, or purchase your download code. IF YOU PURCHASE A DVD WITHIN 3 DAYS OF YOUR GALLERY GOING ONLINE, YOU GET ALL "DOWNLOAD" CODES FOR FREE!

RETURNS & REFUNDS
We want you to love your photographs. However, if you are not completely satisfied with your images, you are under no obligation to purchase a DVD or Download Privileges. Items such as Wall Prints, Canvas Prints, Foamboard Prints, etc., are warranted for craftsmanship as well.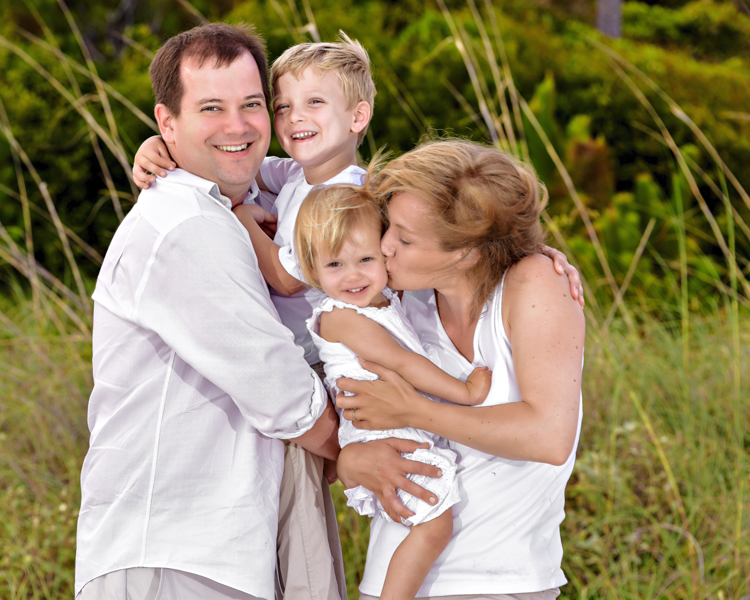 To return an item, it must be in its original packaging and in perfect, unused condition. Sorry, shipping costs cannot be refunded. Please feel free to contact us for a return or refund at 843.342.2774 and we will issue a RMA number.