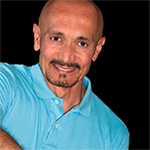 Tommy is a photographer and film director originally from Ohio. And because of his background, he brings a distinctive style to his photographic work. With over 25 years of creating music scores, feature films, broadcast commercials, theatre, and creative photography, Tommy has learned how to tell a "story" with each photograph and video he creates.
He brings a fresh and dynamic approach to the art of photography and filming.
Tommy specializes in photographs for HeadShots, Fashion, Real Estate Images/Drone/Video Projects, Web Ads, and Corporate Events/Videos.
You'll find his work in local magazines like the Hilton Head Monthly Magazine, on television commercials, and in films like "Expect A Miracle: The Director's Cut" His Award-Winning Photos have been displayed throughout Hilton Head, and his videos have been featured on local television commercials/news broadcasts, real estate advertisements, and on the web.

Plus...he knows exactly where those beautiful locations on Hilton Head Island are hiding!
Sample Real Estate Drone/Video
Sample Real Estate Drone/Video